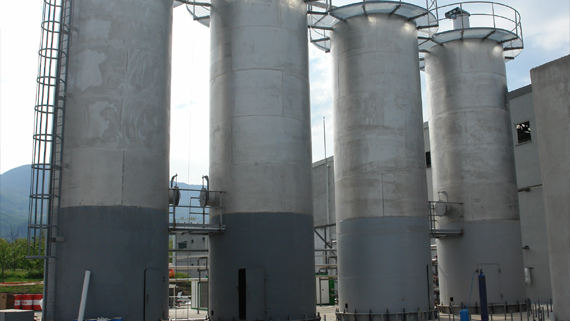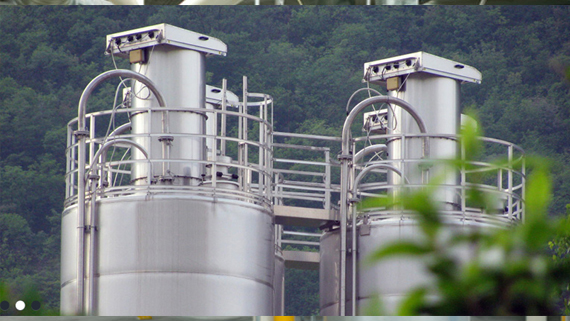 Stainless Silo, Stainless Tank Solutions

AISI 304 Stainless Silos used outdoor for big storage areas are manufactured from 1500mm to 6.000mm in diameter. They may be used for the double-wall, rockwool insulated and water-heated processes. In our stainless steel silos we manufacture silos, Filter, Deck Ladder, Lower-Upper Manhole, Filling Pipe Inlet Nozzles and Inlet with Level Sensor Inlet are optionally available

.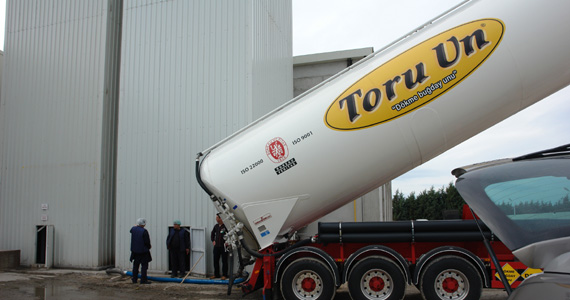 Storage silos are also called day silos and are exclusively used for storing raw materials. The filling of the storage silos is accomplished with silo vehicles and filling pipes. The day silos are emptied by vibration bottoms and suction boxes. Storage silos can be installed on silo skirts or silo stands. If you need storage silos which differ from the standard sizes, we are always able to offer and deliver an economic solution for your special application (enhanced seismic zone, enhanced blast zone, asymmetric flow, cohesive bulk goods, etc).

Where can Stainless Silos Stainless Tanks Used

They are used as AISI304-Stainless as solutions for outdoor and big storage areas. In case of special processes, it may be equipped with coupled filter and filter cleaning system. Two types of production is made, namely, welded and bolted, conical interlocking. It is recommended to use welded silos especially in the food processes in order to prevent bacterial growth at the joints in the silo.

Types of silos and tanks we manufacture are used especially in the food, chemical, pharmaceutics and plastic industrial sectors.

Lebels:

rotary valve, big bag unloader,bigbag discharger, silos, silo design, stainles steel silo, food silo
MORE